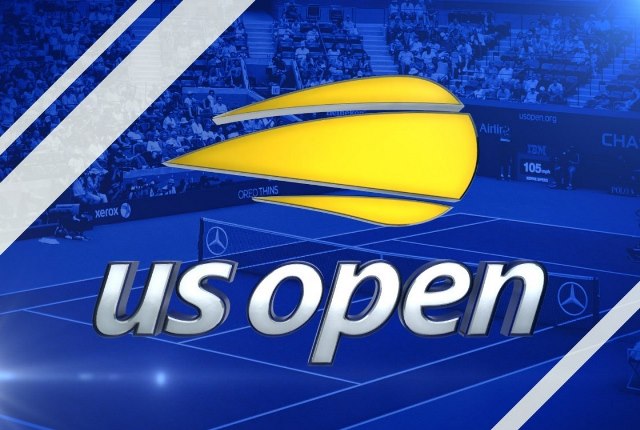 2020 U.S. Open draws for men's singles and women's singles were announced on Thursday with the matches slated to commence on Monday, 31st August and for the first time would be played without presence of any spectators.
Novak Djokovic, seeded No. 1 in the men's draw for the seventh year is also record holder for being  the No. 1 seed at the US Open more times than any other man in the Open era. Karolina Pliskova is the women's top seed at the US Open for the second time. She was also the No. 1 seed in 2017.
10 Asian male players and 7 female players from Asia have secured the place in singles main draw of the Grand Slam.
This year's U.S. open would be first major tournament after the lockdown of tennis tournaments due to Covid-19 pandemic and is set to mark the return to tennis in a big way. However the 2020 edition will be curtailed event, as the number of events and the draw sizes have seen a reduction.
Following is the schedule of Asian players.
Men's Singles
(KAZ) A. Bublik vs. (GBR) K. Edmund
(JPN) Y. Uchiyama vs. (ESP) P. Carreno Busta
(KOR) S. Kwon vs. (USA) T. Kwiatkowski
(KAZ) M. Kukushkin vs. (HUN) A. Balazs
(TPE) J. Jung vs. (ARG) F. Coria
(JPN) G Soeda vs. (ITA) M. Berrettini
(JPN) Y. Sugita vs. (FRA) U. Humbert
(JPN) T. Daniel vs. (FRA) G. Barrere
(JPN) Y. Nishioka vs. (GBR) A. Murray
(IND) S. Nagal vs. (USA) B. Klahn
Women's Singles
(KAZ) Y. Putintseva vs. (USA) R. Montgomery
(JPN) N. Osaka vs. (JPN) M. Doi
(KAZ) E. Rybakina vs. (UKR) K. Zavatska
(CHN) S. Zhang vs. (BEL) Y. Bonaventure
(JPN) K. Nara vs. (ROU) P. Tig
(JPN) N. Hibino vs. (ESP) G. Muguruza
(KAZ) Z. Diyas vs. (USA) B. Pera
More Asian players are expected to feature in the U.S Open once the doubles draws are announced at a later stage
Comments are closed.