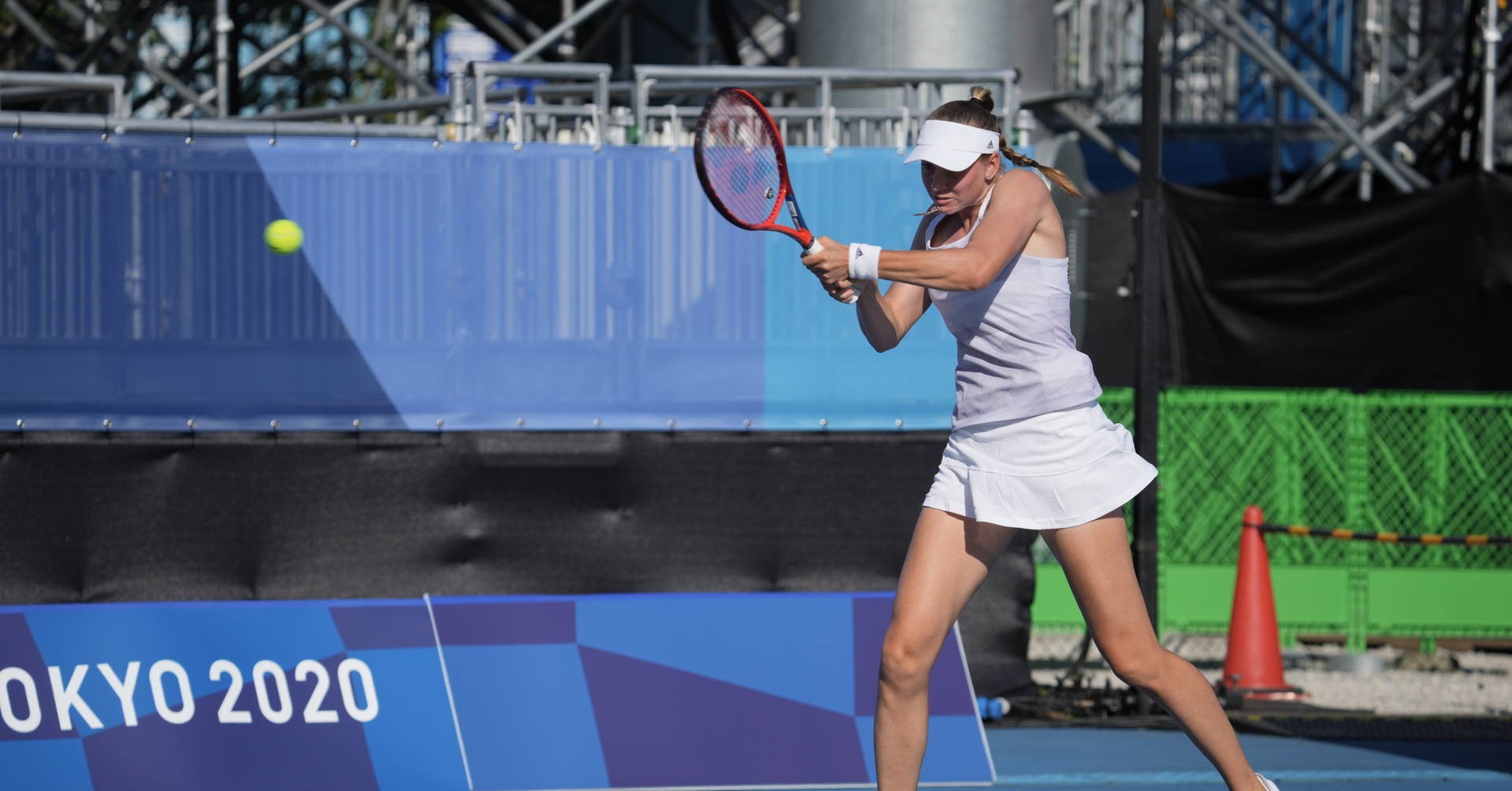 Home hopes Nishikori and Mixed duo of Shibahara/McLachlan knocked out, Rybakina loses but Bronze hopes alive for Kazakhstan
The home team's campaign at Tokyo 2020 Olympic Games in Japan have come to an end with Kei Nishikori downed by World no 1 Novak Djokovic in the quarterfinals and ROC Mixed doubles team of Anastsia Pavlyuchenkova and Andrey Rublev knocking out another home hope in Ena Shibahara and Ben McLachlan in quarterfinals at Ariake Tennis Park in Japan today.
In Women's singles, rising star of Kazakh Tennis Elena Rybakina fell short against relentless Swiss Belinda Bencic in the semifinals and lost the opportunity to assure herself a medal in her debut Olympics.
She was leading in the first set and gave away not one, not two but six set points as she failed to take advantage. In the third and final set also, Rybakina was leading 2-0. Eventually, the result ended up against Rybakina in three sets 67 64 36 in two hours and 44 minutes.
22 year old, Rybakina will, however, have another shot at scripting history as first singles Asian woman to win a coveted Olympics medal in the Bronze medal match against the second semifinals winner, Marketa Vondrousova from Czech Republic.
In the Men's singles, host Nation's hopes came crashing down when Novak Djokovic delivered a master-class in Tennis to oust Japan number one and last Olympics' Men's singles Bronze winner, Kei Nishikori in straight sets 62 60 in just 70 minutes.
There was more heartbreak in store for the home Nation and Asian Tennis as the last Japanese Mixed doubles pairing alive in the draw, Ena Shibahara and Ben McLachlan also missed out on earning the semis spot.
Ben McLachlan and Ena Shibahara duo of Japan have bowed out of the Mixed doubles competition at the quarterfinals stage as the pair of Anastasia Pavlyuchenkova and Andrey Rublev representing the ROC team upstaged the Asians in a one hour and 59 minutes long match.
The tussle between both ROC and Japanese side went neck and neck and was nothing short of a rollercoaster ride.
The fourth seeded Mixed doubles pair from ROC triumphed in three sets 75 67 (10-8).
Results of Asian Players on Day six of Tennis events at Tokyo 2020:
Men's Singles – Quarterfinals:
Novak Djokovic (SRB) def. Kei Nishikori (JPN) 62 60
Women's Singles – Semifinals:
Belinda Bencic (SUI) def. Elena Rybakina (KAZ) 76 46 63
Mixed Doubles – Quarterfinals:
Pavlyuchenkova/Rublev (ROC) def. Shibahara/McLachlan (JPN) 75 67 (10-8)
Comments are closed.