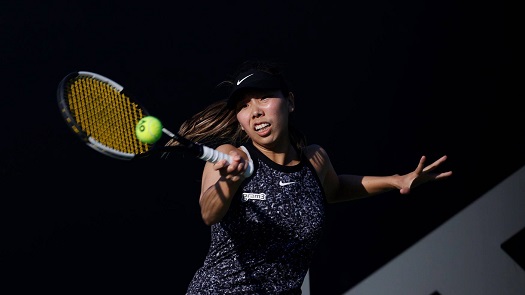 The 2021 Australian Open women's singles qualifiers have been determined after a fierce four-day qualifying event came to a close on Wednesday in Dubai, with 16 women booking their spots in the main draw of the year's first Grand Slam tournament.
WTA ranked 182, Mayo Hibi was one of the fortunate players who battled their way into the main draw, as the Japanese outlasted WTA ranked 155 Kamilla Rakhimova of Russia 6-4, 6-4.
The match data show that the Japanese managed to break her rival's serve 3 times, achieved 65% in the first service, committed 2 double faults and won 74% of the service points. As for Rakhimova, she managed to break the serve once and her effectiveness data is 72%, 3 double faults and 60% of points obtained on serve.
Other Asian players, Ankita Raina (IND), Yue Yuan (CHN), Jia Jing Lu (CHN) and Tung Lin Wu (TPE) have not proved lucky enough to get a direct entry into the main draw as they have lost their final matches of singles qualifying round. However they might get a chance to get into the main draw as lucky loser.
View all final-round results and stats at the Australian Open website here!
Comments are closed.