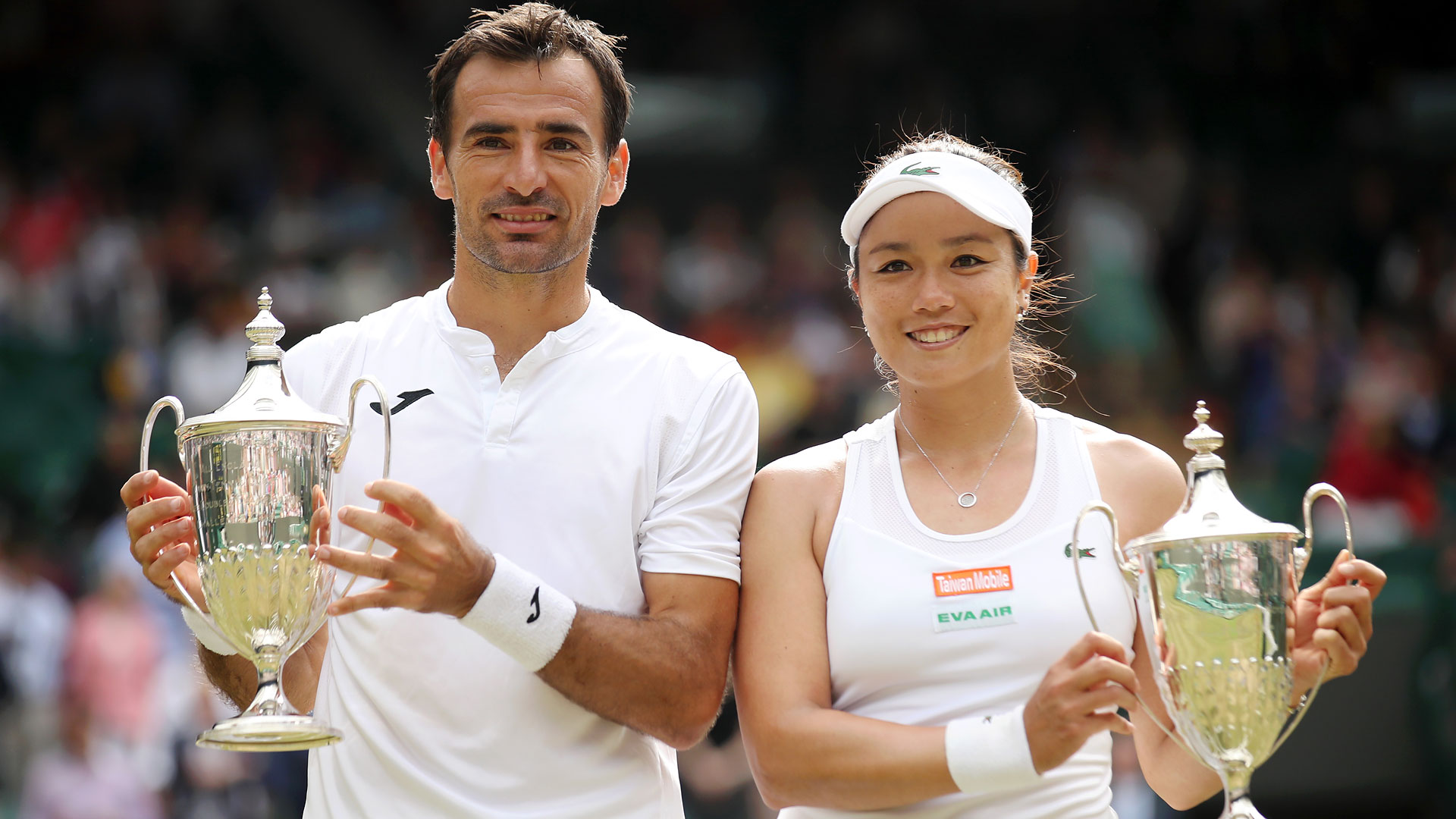 Latisha Chan of Chinese Taipei along with Ivan Dodig of Croatia clinched the Wimbledon title in mixed doubles with a 6-2, 6-3 win over Sweden Robert Lindstedt and Jelena Ostapenko of Latvia in 70 minutes.
Chan and Dodig have become a powerful mixed doubles partnership in the past year having won two French Opens and now first Wimbledon title.
Although Chan – who won the 2017 US Open doubles title with Martina Hingis – was broken serving for the set they broke back immediately to clinch it.
A break in the eighth game of the second set was all they required before celebrating by climbing up to their entourage's box to hug them prior to being presented with the trophy.
"Obviously they're very fast and hit really heavy. Thanks to my partner he had good serves so I wasn't worried. We had this talk before the match and we were prepared for them."
"It's definitely our goal, our challenge," Dodig said. "We know it is not easy in mixed. It's very challenging, very tough, many good teams. Small things are very important. We're one of the better teams; hopefully we can make two more."
Comments are closed.