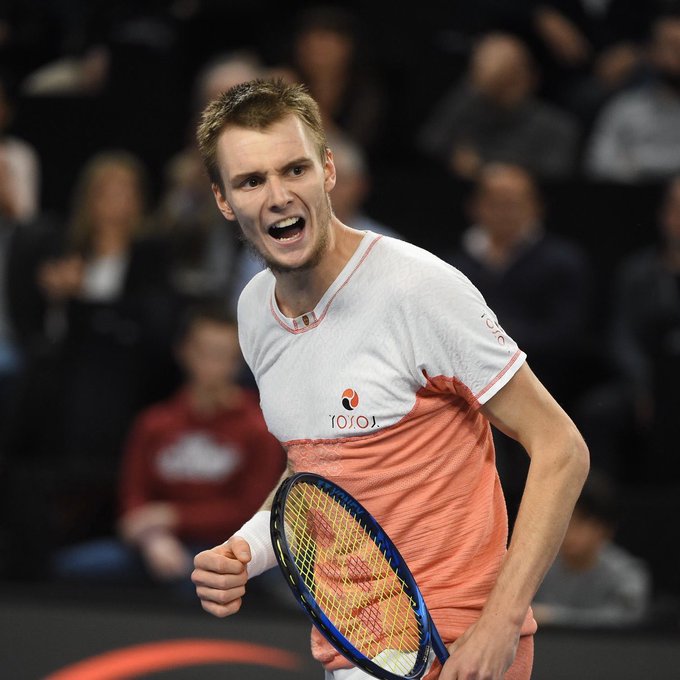 Alexander Bublik is making the most of his second chance, being handed over lucky lose spot, at the Hamburg European Open. Bublik who lost to Tommy Paul in the final round of qualifying, but got into the main draw as a lucky loser , knocked out Felix Auger-Aliassime 6-4, 6-2 in 78 minutes on Wednesday for a place in the quarter-finals.
"When you step on a clay court, which is not my favourite surface, and play someone as great as Felix, you have a little pressure," said Bublik, in after the match interview. "Felix got off to a fast start, so I am happy to have found my rhythm and get through."
Having trailed 0-3, Bublik recovered to 3-3 and than broke Auger-Aliassime for a 5-4 advantage to eventually serve out the set in  42-minutes.
Bublik won five straight games while closing the first set and running on to a  2-0 lead in the second set. Bublik's service consistency did the damage as the match wore on, while Auger-Aliassime struggled — double faulting to hand Bublik a 5-2 lead. The World No. 56 closed out his 12th victory of the season after Auger-Aliassime struck a forehand wide.
Bublik will now be up against Cristian Garin in quarter finals at the AM Rothenbaum.
Comments are closed.