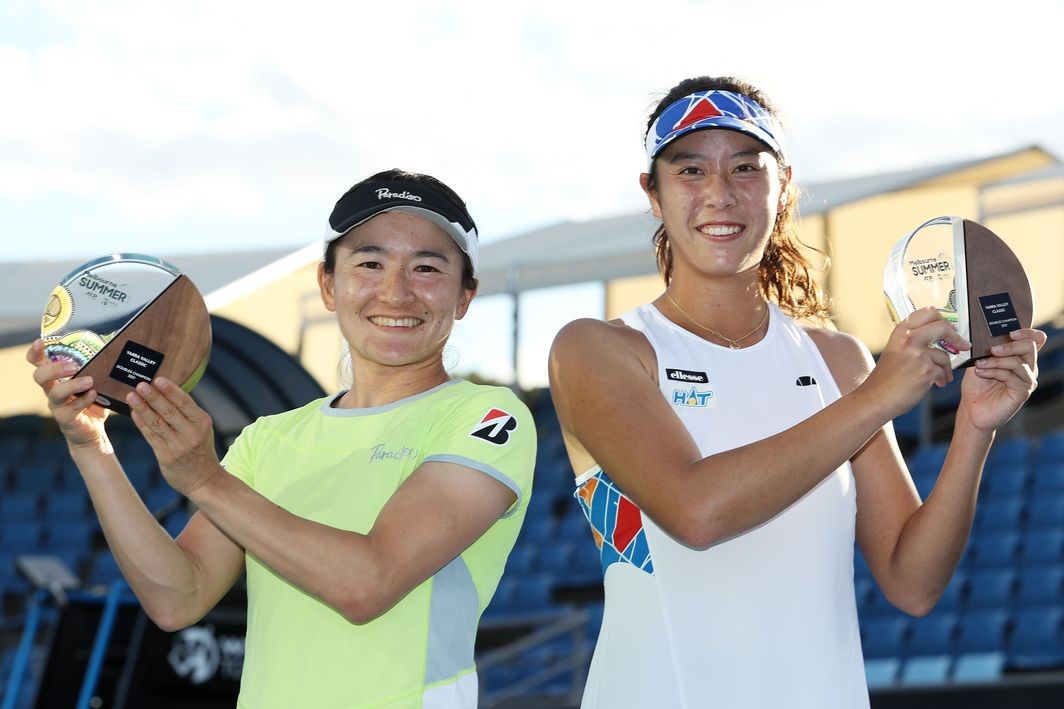 The Japanese duo of Shuko Aoyama and Ena Shibahara picked up doubles title of Yarra Valley Classic (WTA 500) with a 6-3, 6-4 victory over Anna Kalinskaya of Russia and Viktoria Kuzmova of Slovakia.
The trophy continues an incredible run for the tandem in the 2021 season, as Aoyama and Shibahara have racked up two consecutive titles, with their win team record standing at 8-0 so far this year. They also triumphed at Abu Dhabi in the first event of the season.
"We spend most of our time with each other and I think that adds to our chemistry on court. We just know that we have each other's back no matter what, and even if I'm not playing the best, she brings it out of me, and vice versa."
Aoyama had high praise for her partner as well, saying that Shibahara "has good energy, great serve, great volley — everything she has is a good shot, so we can make point options."
In another event, Taiwanese sisters Latisha Chan and Chan Hao-ching lost in the women's doubles final at the WTA Gippsland Trophy in Melbourne Park, finishing second of the tournament.
The second-seeded Chan sisters were overpowered by Czech players Barbora Krejcikova and Katerina Siniakova 3-6, 6-7 (4-7) in two straight sets.
After struggling through first set of the final match, the Taiwanese pair missed breakpoint chances in the third game of the second set, and the pairs waged a seesaw battle in the sixth game.
The Chan sisters recovered, breaking their opponents' serve in the seventh and 11th games, but failed to play a good service game in the 12th, forcing a tiebreaker.
The Taiwanese duo had a lead in the tiebreaker 4-2, but eventually lost to the Czech pair 4-7.
Comments are closed.