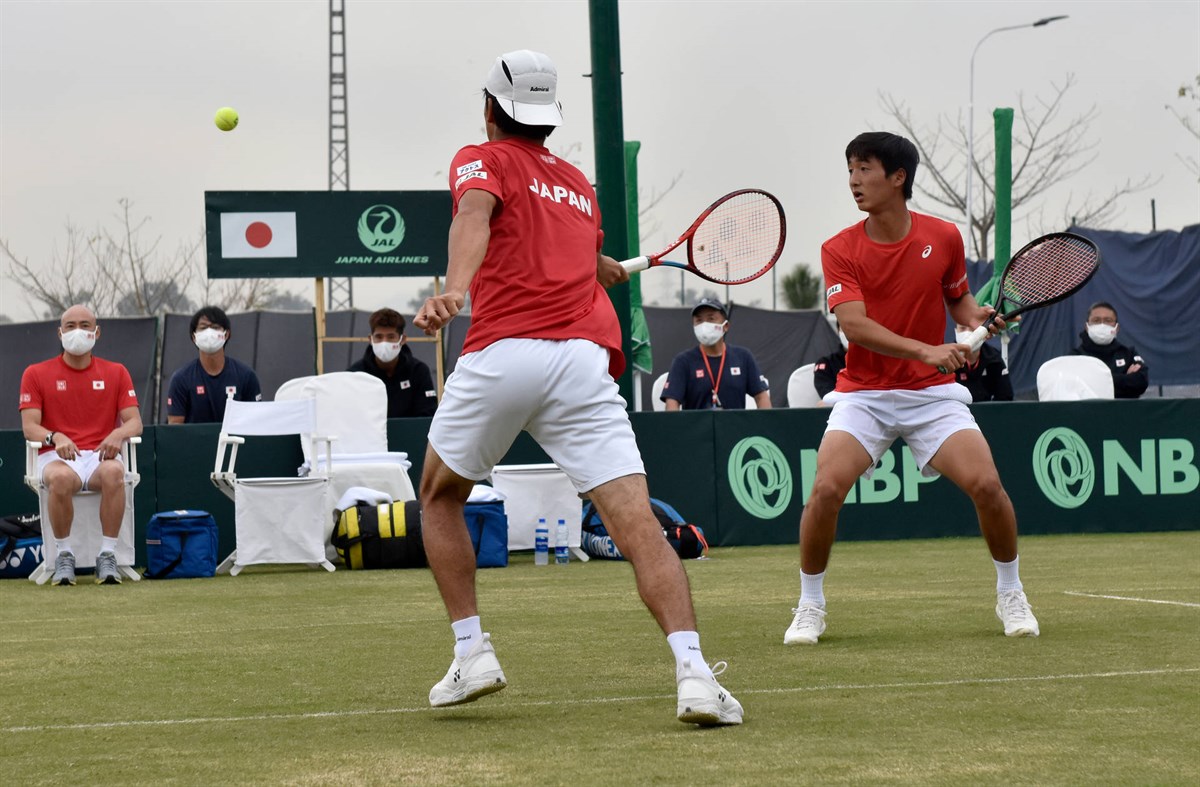 Japan extended their unbeaten run against Pakistan in the Davis Cup by outsmarting them 4-0 at the grass courts of Pakistan Sports Complex at World Group 1 tie.
Pakistan's Aisam-ul-Haq Qureshi and Aqeel Khan, who had already conceded 2-0 deficit on Friday in the singles, seemed off-colour against young Japanese pair of Shintaro Mochizuki and Sho Shimabukuro. Pakistan duo of Aisam and Aqeel though started the tie well and after a tough fight, managed to win the first set 6-4. But this was all that the Pakistan tennis stars could get from the match, as the Japanese pair bounced back strongly and won the second set 6-4. They played more aggressive tennis in the third set and won the match to each an unassailable 3-0 lead.
In the inconsequential reverse singles, Japan's Yuta Shimizu proved too hot for Pakistan's Muzammil Murtaza as he comfortably won the encounter with a score of 6-1, 6-1, thus provided his side a decisive 4-0 victory in the tie. They have also reserved a spot in the 2022 Davis Cup by Rakuten Qualifiers.
The Japan – Pakistan tie was played without spectators due to Covid-19 restrictions. The eight highest-ranked winning nations of the World Group-I ties in March-September 2021 will automatically progress to the 2022 Davis Cup. The four lowest-ranked winners will take part in an additional knock-out tie in November, with the two winners progressing to the 2022 qualifiers and two losers contesting the 2022 World Group-I play-offs. Pakistan's next Davis Cup campaign will be in the World Group-I play-offs in February 2022, for which draws will be announced in September 2021.
Comments are closed.