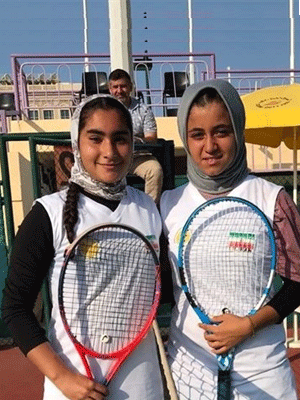 The ITF West Asia 13 & Under Development Championships 2019 was held in Dubai, UAE from 5th – 12th December 2019. A total of 11 countries participated in the Championship.
In the two-leg championship, Kasra Rahmani of Iran emerged victorious beating his countryman Amirali Ghavam twice in the single boys finals 6-4, 6-0 and 6-2, 6-2. Rahmani and Ghavam partnered in the doubles to win two back to back titles against Lebanon's duo Anthony Moukarzel and William Jade 6-3, 6-2 and 6-3, 6-1.
In the Girls category, Iran's Mandegar Farzami won the two back to back girls singles title defeating compatriot Hana Soltani 6-3, 6-0 and 6-3, 6-1. The Iranian girls also formed a doubles pair to claim the title beating Lebanon's duo Youmna Fayssal and Yara Madi 6-0, 7-5, 6-2 and 6-3, 6-2 in the two finals.
"My aim to be the best in the world in the next few years. I am aware that this is not going to be easy, but I am ready to put in the hard work and achieve my dream," Rahmani said.
"I had a good feeling in both these weeks and I just stuck to my game plan. The idea now is to carry forward this momentum and see how far I can push myself in the women's game in the future," Farzami said.
The structure of this Development Championship has now been reformed for 2020. There will be two regional 14& Under Development Championship which will be held in Bahrain and Philippines from the 13th – 25th January 2020.
Comments are closed.