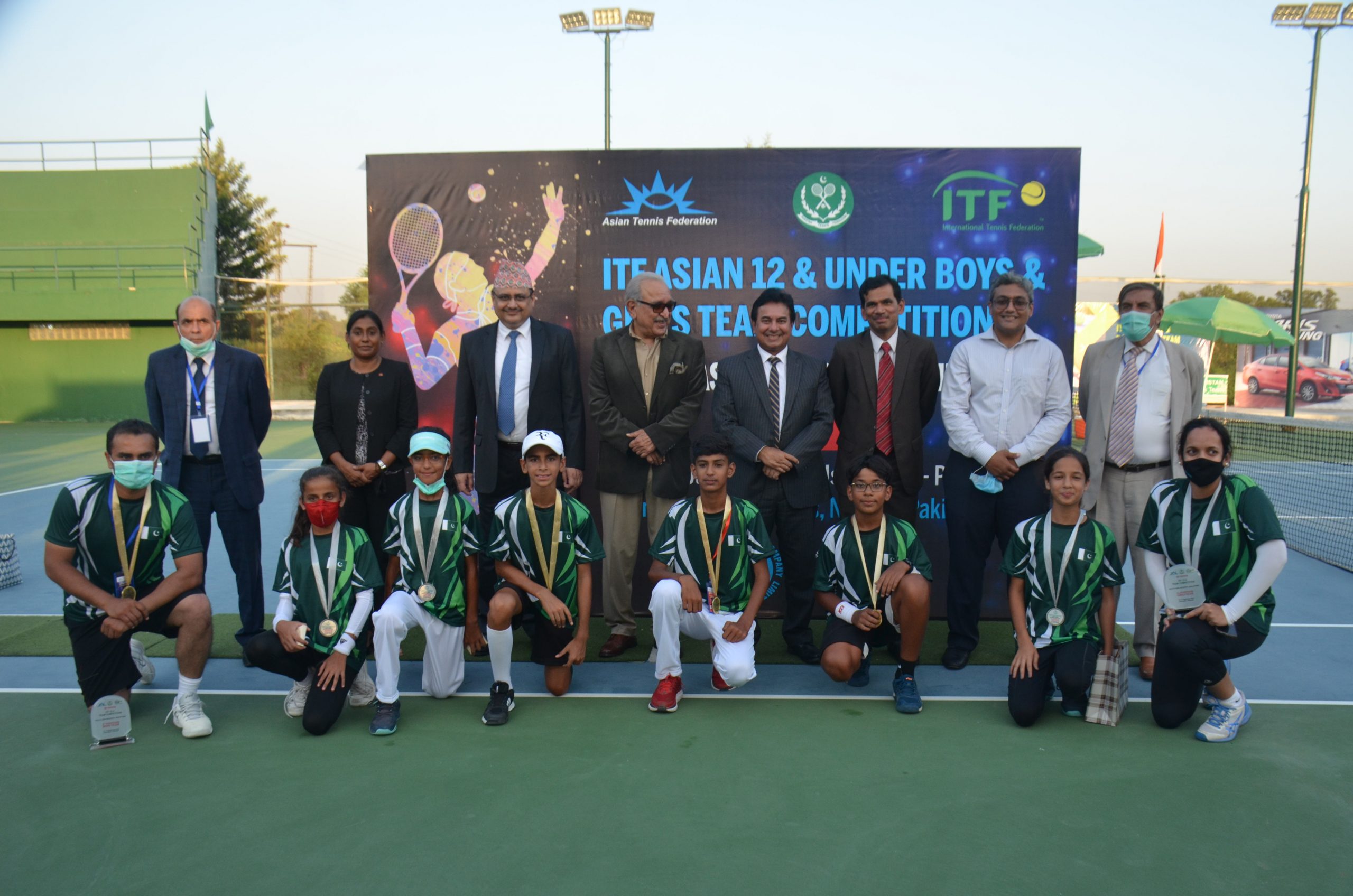 The Asia 12&U team competition regional qualifying event for South Asia successfully concluded in Islamabad on Wednesday, 15th September with the crucial match between Pakistan and India.
In boys tie, Pakistan won 2-1 after fighting back bravely from 2-6, 0-5 down in the deciding doubles to win the 2nd set 7-5 and then taking the match tie-break 10-5, but both the teams have qualified for the finals of the ITF Asia 12&U team competition which will be held in Nur-sultan, Kazakhstan in November 2021.
In girls' event, Pakistan beat Maldives 3-0 to qualify for Kazakhstan along with India, who finished the event unbeaten after comfortably defeating Nepal 3-0.
Mr. Iftikhar Rashid, the acting President of PTF, congratulated the teams qualified for the finals and thanks dignitaries including the ambassadors of Nepal and Maldives, and the Charge de Affairs of Indian High Commission. He also thanked ITF and ATF for their continued support to ensure the event materialized.
Kazakhstan and Uzbekistan has already book their berth for the finals along with Pakistan and India from Central and South Asia zone respectively. The team from West Asia will be decided from the upcoming West Asia regional qualifying event held in Jordan from 27th September to 2nd October.
Comments are closed.