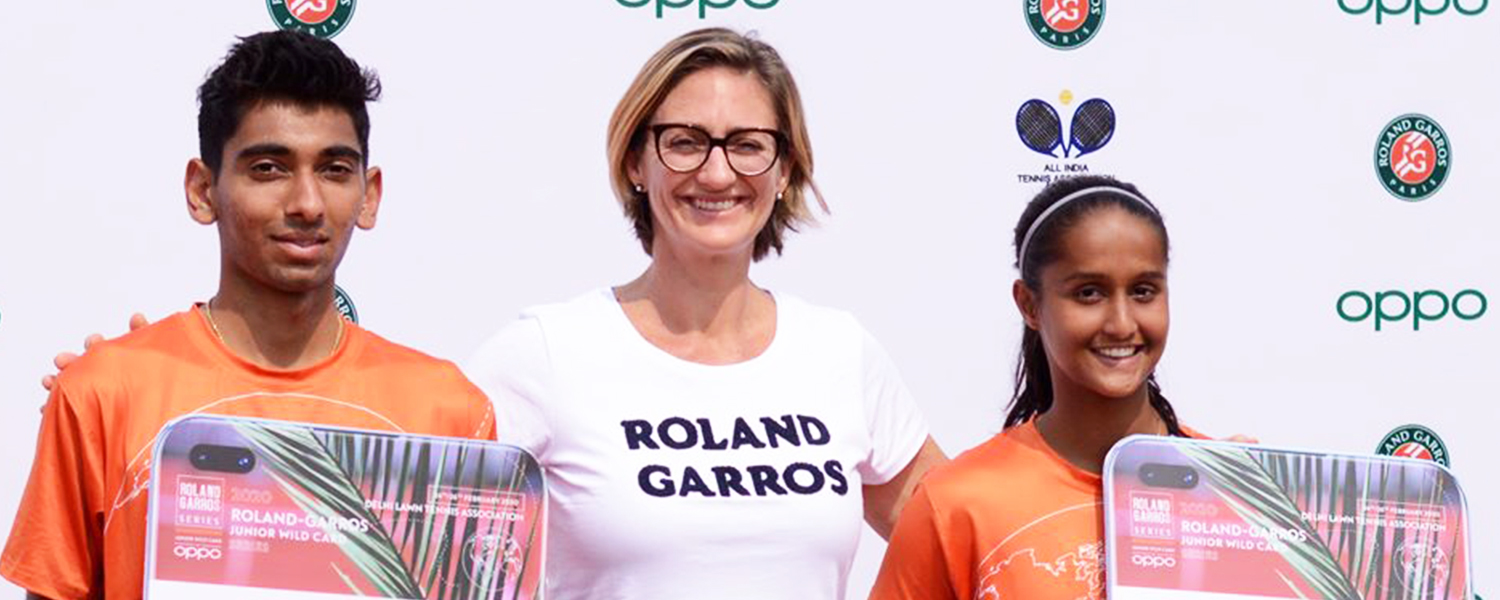 Young tennis players Dev Javia and Vaishnavi Adkar emerged victorious at the Roland-Garros Junior Wild Card Series by OPPO held at the Delhi Lawn Tennis Association,
India. Roland-Garros in their continuing support to the Asian Nations held the RG-JWC of Indian Circuit with top-8 Indian Under-18 boys and girls in the competition for a ticket to Paris.
In the Boys finals, top seed Dev Javia marched his way past Chirag Duhan 6-2, 6-1 to claim the entry for wild card event in Paris. With the experience of the Australian Open behind him and a career-best rank of 54, the left-handed Dev was no doubt easily the best player in the boys section.
Javia said, "Playing in this tournament is great preparation for the international stage because we get a chance to play on European clay at the DLTA".
Vaishnavi Adkar asserted her fighting qualities to get past Sanjana Sirimalla 4-6, 6-4, 7-6(3) in the girls final. Vaishnavi Adkar and Sanjana Sirimalla  were both unseeded and pulled off wins over seeded players to reach finals. The two young players battled it out in a tense, three-setter which went down to the wire. After losing the first set 4-6, Maharashtra girl Vaishnavi Adkar registered yet another gritty comeback to win the 2nd set 6-4. In the third set, fortunes fluctuated till Adkar eventually clinched the set 7-6 (3) in a tie-breaker.
After the win, an elated Vaishnavi said, "I don't think anybody, least of all me, expected this result. I am really looking forward to competing in Paris. The exposure of playing against international players will immensely help me to improve my game."
On the sidelines of the tournament, the players also attended a clinic cum hitting session with the tennis legend Ms. Mary Pierce who is also the Brand Ambassador of Roland-Garros Junior Wildcard Series 2020. The Grand Slam champion Mary Pierce, presented the symbolic boarding cards to the champions.
The Indian Champions will now travel to Paris to compete in a play-off against their counterparts from China, Brazil and Mexico in the Roland-Garros Junior wild card event in May. The winner from that event will get the wild card into the main draw of the Roland Garros junior event.
Comments are closed.