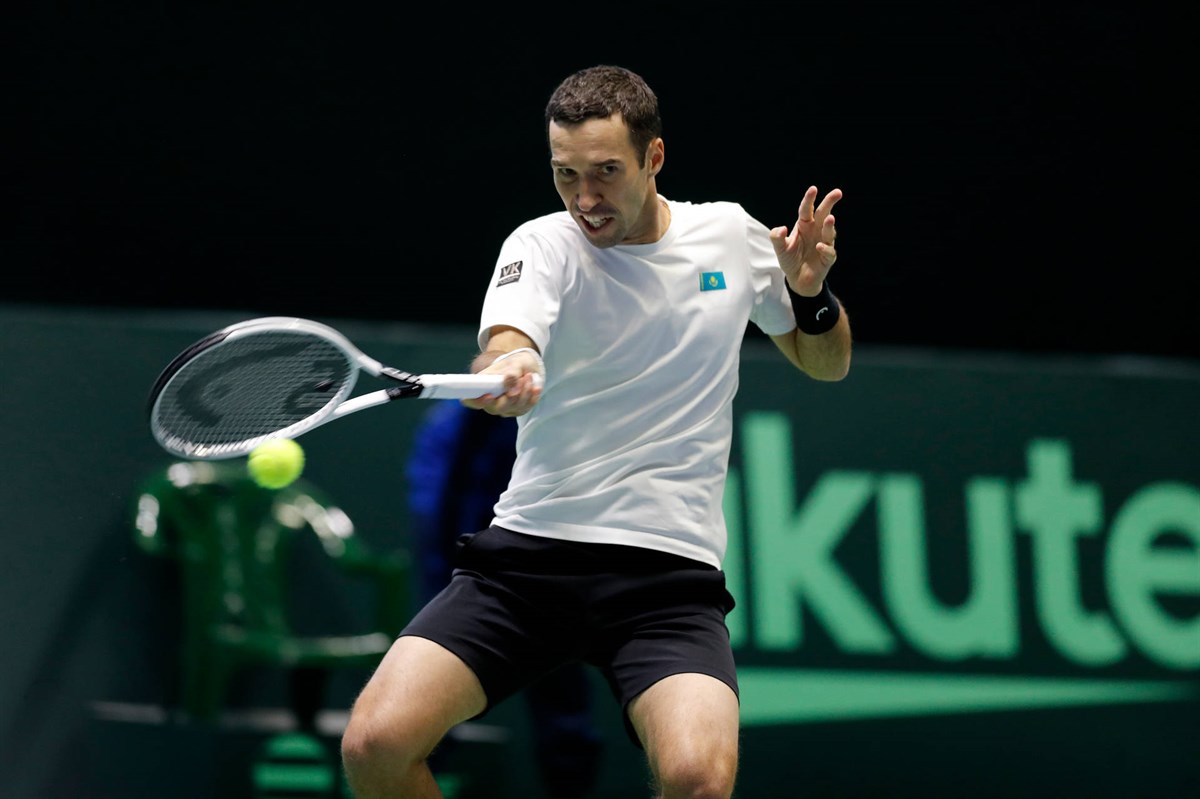 Here are the updated results after first day of business in the Davis Cup by Rakuten.
Qualifying round
 India vs Croatia – India is down 0-2 to Croatia after losing 2 very close singles matches.
USA vs Uzbekistan – USA lead 1-0 over Uzbekistan
Italy vs Korea – Italy is leading 2-0
Japan vs Ecuador – Japan trails 0-2
Kazakhstan vs Netherlands– Split at 1-1. Kazakhstan came back to win the second singles after losing the first singles. Setting up the stage on fire for final day.
World Group I Play off
Ukraine vs Chinese Taipei – Chinese Taipei are up 2-0
Pakistan vs Slovenia – Not yet started
Lebanon vs Thailand – Lebanon lead 1-0 over Thailand
Romania vs China – China gave a walkover to Romania in wake of Corona virus situation in China, were Chinese team was unable to travel to Romania
World Group II play off
Paraguay vs Sri Lanka – Paraguay lead 2-0 over Sri Lanka
Morocco vs Vietnam – Morocco is leading by 2-0
Indonesia vs Kenya – Indonesia is leading 2-0 over Kenya in a home tie for Indonesia
Poland vs Hong Kong – Poland lead 2-0 against Hong Kong
Zimbabwe vs Syria – Syria is fighting hard to stay alive against Zimbabwe, being split at 1-1
Philippines vs Greece- Philippine has come back strongly by winning doubles to make score line 1-2 after losing both the singles.
ATF office would like to wish all the nations very best of luck for the forthcoming ties.
Comments are closed.