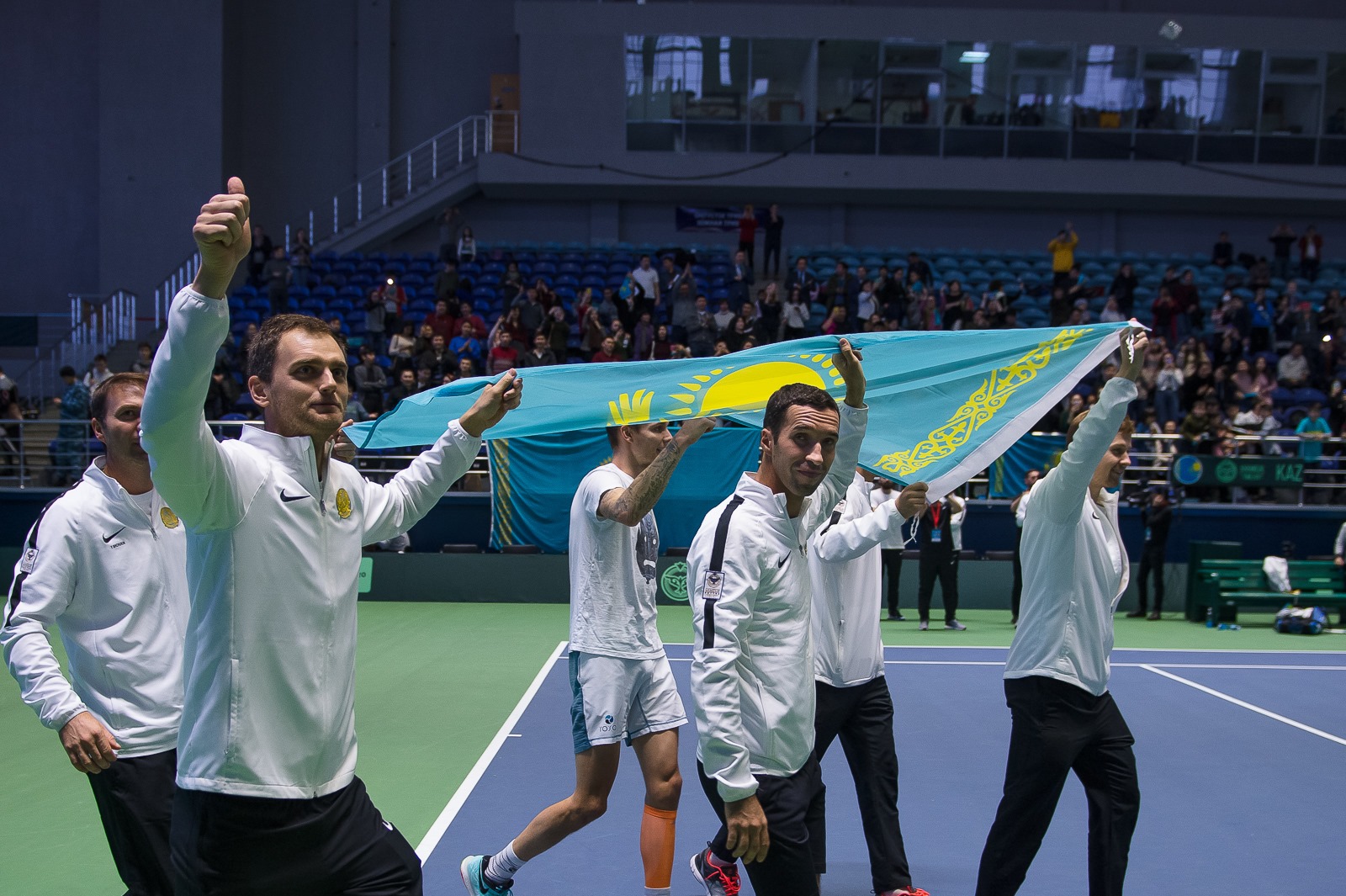 Here are the updated results from the Davis Cup by Rakuten.
Qualifying Round
Croatia defeated India, 3-1
USA defeated Uzbekistan, 4-0
Italy defeated Korea, 4-0
Ecuador defeated Japan, 0-3
Kazakhstan defeated Netherlands, 3-1.
Kazakhstan brought cheer to the Asian camp, by beating Netherland in a home tie. Kazakhstan will be the lone Asian Nation who will compete in the Davis Cup finals in Madrid during November 2020.
---
World Group I Play off
Ukraine beat Chinese Taipei- Chinese Taipei squandered 2-0 lead and lost the tie to Ukraine by 3-2 in a very close tie which went to the last rubber.
Pakistan vs Slovenia- Pakistan sweep past Slovenia by 3-0. Veterans Aisam and Aqeel shouldered the burden among them to take Pakistan to the World Group 1.
Lebanon beat Thailand- Lebanon defeated Thailand by 3-1
Romania beat China – China gave a walkover to Romania
Pakistan and Lebanon are the only two Asian countries to march forward to World Group 1
---
World Group II play off
Paraguay beat Sri Lanka, 4-0
Morocco beat Vietnam, 4-0
Indonesia beat Kenya,  4-0. Indonesia is the lone Asian nation to win a World Group II play off tie and advance to WG II to be played later in the year.
Poland beat Hong Kong,  4-0
Zimbabwe beat Syria,  3-1
Philippines lost to Greece,  1-4
Comments are closed.