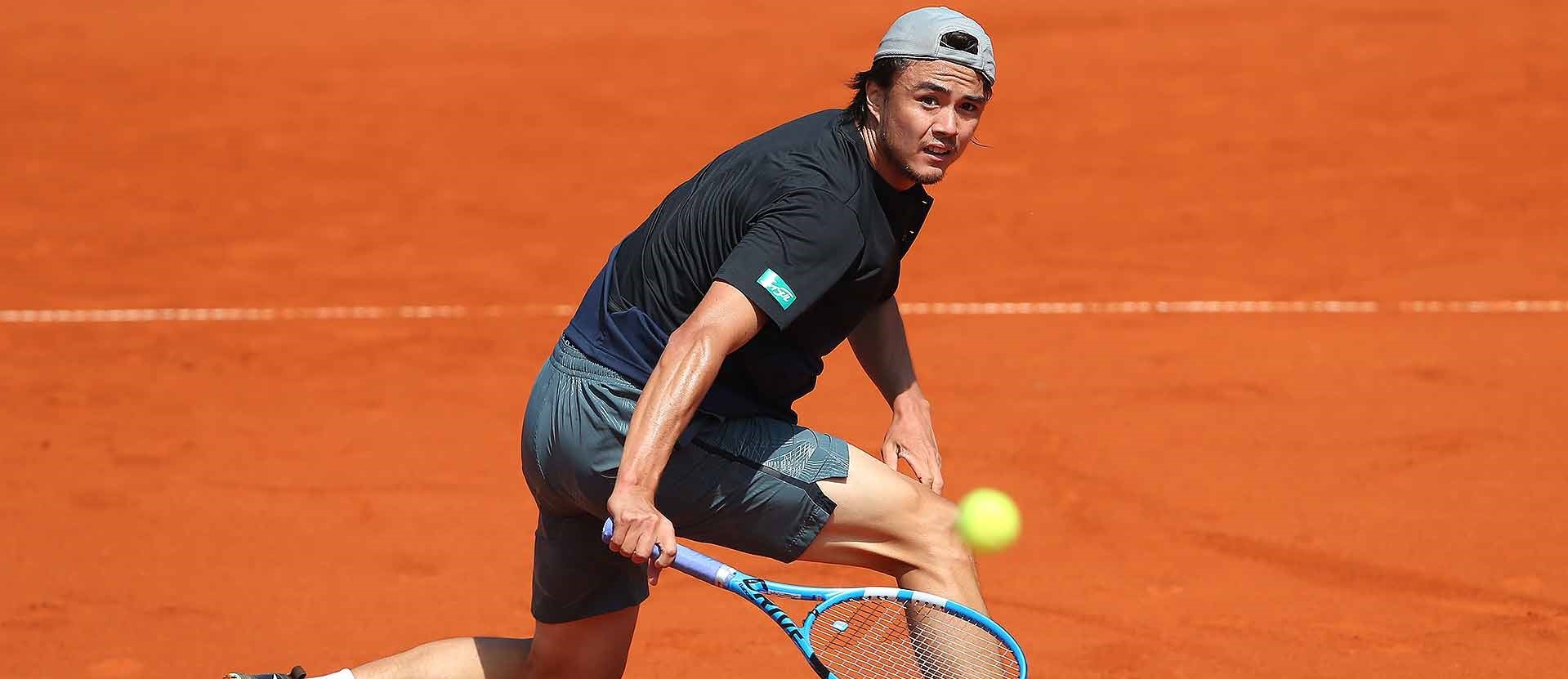 The Japanese player, Taro Daniel moved one step closer to the main draw of Roland Garros with a 6-3, 6-4 win over Italian player Paolo Lorenzi in the first round of qualifying on Tuesday, 27th May.
Daniel , who is pushing hard to get  into top ranks has enlisted a dedicated mental coach since October to combine with his renowned coach Sven Groeneveld.
The fifth seed will take on Ukraine veteran Sergiy Stakhovsky in the second round of the qualifying.
The Uzbek , Dines Istomin defeated eleventh seed, Damir Dzumhur from Bosnia in three setter match 2-6, 6-1, 6-1 in the first round of qualifying. Istomin will now face Ramkumar Ramanathan in the second round of the qualifying.
Following are the results of Asian players of the day.
Qualifying Men's Singles
T. Daniel (5) JPN Def. P. Lorenzi ITA 6-3, 6-4
S. Nagal (27) IND Def. R. Morcora (ITA) 6-3, 6-3
D. Istomin UZB Def. Dzumhur (11) BIH 2-6, 6-2, 6-1
R, Ramanathan IND Def. M. Mmoh USA 2-6, 7-6, 6-3
T. Ito JPN Lost to A. Celikbilek TUR 3-6, 6-4, 5-7
P. Gunnewwaran (32) IND Lost to O. Otte GER 2-6, 2-6
Qualifying Women's Singles
M.Hibi Def. G.Garcia Perez ESP 6-3,6-4
X.Wang CHN Def. L.Cabrera AUS 6-2, 6-1
K.Nara JPN Def. G.Gatto-Monticone ITA  6-4, 6-2
ES.Liang TPE Def. C.Mcnally USA  4-1 (Ret.)
Comments are closed.