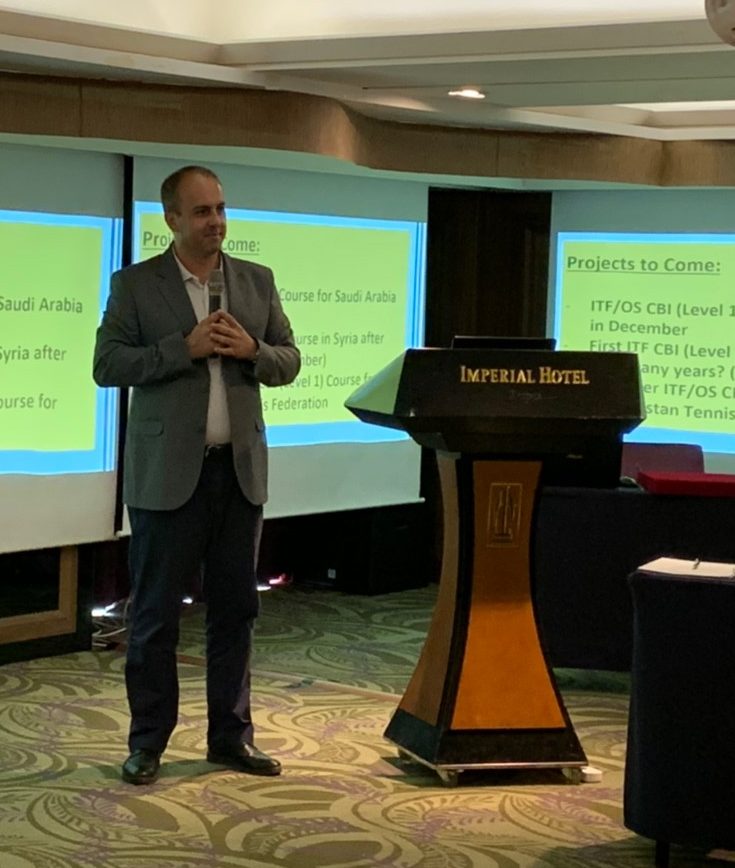 The 2019 edition of the ATF Administrator's Development workshop was held from 20th – 21st October 2019 in Taipei City, Taiwan. 38 Delegates from 17 countries participated in the Workshop, along with the ATF executives, ITF Development Manager and 2 Development officers of Asia.
Delegates from following nations were part of the workshop:-
| | | | | | |
| --- | --- | --- | --- | --- | --- |
| Bahrain | Hong Kong | India | Iran | Jordan | Kazakhstan |
| Laos | Malaysia | Nepal | Philippines | Saudi Arabia | Syria |
| Singapore | Thailand | Turkmenistan | Uzbekistan | Vietnam | |
Mr. Guo Qingxin General Secretary of CTTA, opened the workshop with a welcome address to the delegates. The workshop is primarily aimed to create awareness of new changes and help educate the administration in operational areas of tournament planning and applications. Further at workshop the important events for next year are fixed in calendar and nations encouraged to host these events.
The workshop commenced with presentation from Executive Director, ATF Ms. Manpreet Kandhari on various ATF activities in 2019 and the elaborate plans of ATF for 2020. Further a joint presentation was delivered by Mr. Frank Couraud, ITF Development Manager and the two Development Officers of Asia Mr. Amir Borghei and Mr. Jonathan Stubbs.
This year we also covered a presentation by Mr. Mike Barrell of "Evolve 9", partner of ATF on their activities and how it can benefit the Asian Countries, which was well appreciated by all present.
Mr. Puneet Gupta and Mr. Dmitriy Savchuk, executive of ATF gave further presentation on 14 & under circuit, touring teams, grant programs and various other issues. The 2020 calendar was discussed and intends to hosting the event was well received and it was really encouraging to see so many nations putting their foot ahead to host the events for the year 2020.
CTTA hosted a dinner for all delegates and took the entire group for a wonderful tour of Taipei city, which was fun-filled and appreciated by one and all.
ATF office appreciates and thanks CTTA and the entire workforce for organizing and hosting the workshop so professionally and extending such a warm hospitality to one and all. We hope that the workshop would be even more interactive and fruitful in 2020.
The most interesting part of this year's workshop was dividing delegates into smaller groups and having more personal discussions on tournaments, coaches Education and officiating which was very fruitful and interactive.
Comments are closed.