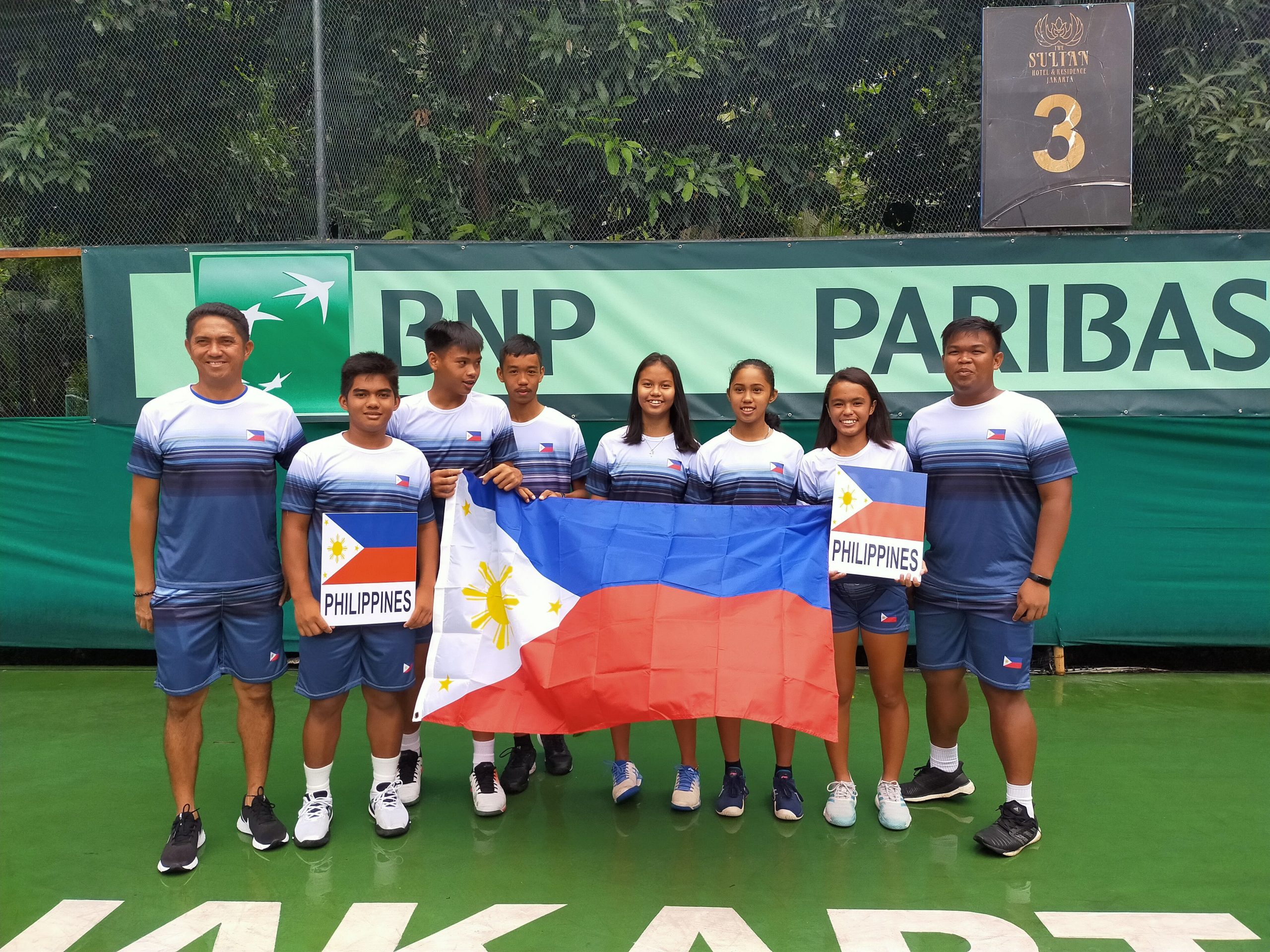 The 2020 edition of the Junior Davis Cup and Junior Fed Cup Asia Oceania Pre-Qualifying was held from 21st Feb – 29th Feb 2020 at Jakarta, Indonesia. Eleven countries participated in the Junior Davis Cup pre-qualifying tournament while seven nations competed in Junior Fed Cup pre qualifying event for 3 places in the final qualifying event.
In JDC, Malaysia just about managed to get past the team from Philippines in the deciding doubles which was stretched to the match tie break, to emerge as the winners. 3rd place play off was no different, where Kazakhstan managed to scale past Vietnam in the match tie break of the deciding doubles match. The top 3 teams qualified for the final round of Qualifying.
In JFC, Philippines defeated Singapore in a close finals, which was decided in the doubles, which Philippines won 6-1, 6-2. For the 3rd play off, Mongolia made a remarkable recovery after losing the first Singles. Mongolian team came back strongly to win the second singles and the deciding doubles to cross the finish line and qualify for the final qualifying event.
The following teams have qualified for the JDC/JFC final Qualifying event:
Junior Davis Cup (B16)                                                                                   Junior Fed Cup (G16)
Malaysia                                                                                                              Philippines
Philippines                                                                                                          Singapore
Kazakhstan                                                                                                         Mongolia
Comments are closed.