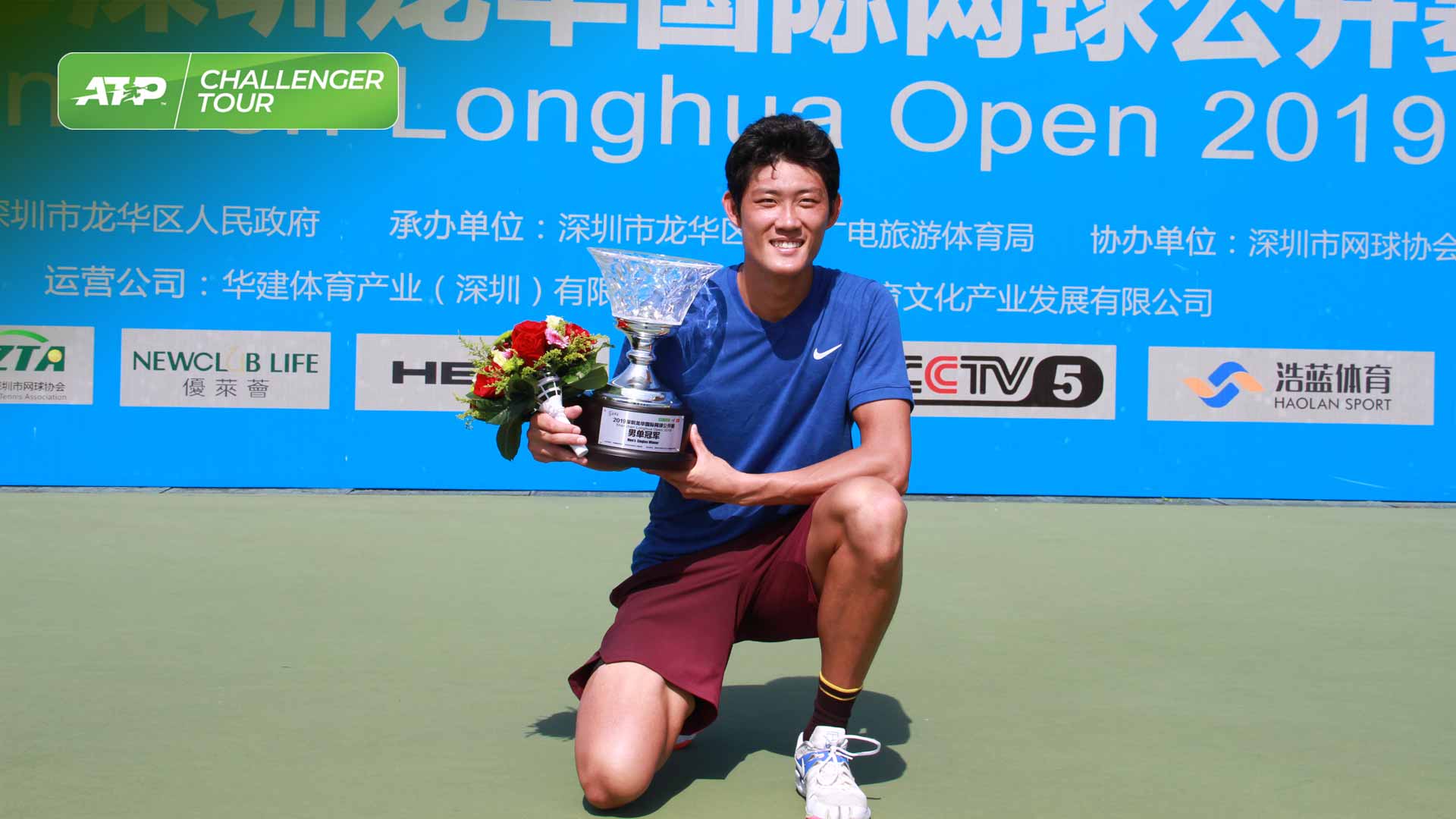 Zhang Zhizhen, 23, claimed the first all-Chinese final in Challenger history, defeating countryman Li Zhe 6-3, 4-6, 6-1 in one hour and 42 minutes at the Shenzhen Longhua Open 2019. Zhang also known as 'ZZZ' claimed his second ATP Challenger title following his maiden triumph on home soil in Jinan.
It has been quite an impressive four-year stretch for Chinese tennis, with Wu Di becoming its first champion in 2016, followed by its first teenage winner in 2017, Wu Yibing. And in 2018, Zhang Ze became the first to win multiple titles. Now, Zhang Zhizhen joins his countrymen in securing a slice of history. He rises to a career-high No. 141 in the ATP Rankings, sitting one spot off China's highest-ever ranking, earned by Wu Di three years ago.
"I am very happy with this win and it seems like I always play well in Shenzhen. This city has become my special place. This title also helps me reach my goal for this season (Top 150). So lots of pressure released from my shoulder now. It is never easy to win any Challenger title."
While in the double, second seeded Taipei's duo Chang- Peng Hsieh and Tsung – Hua Yang defeated Russia's Mikhail Elgin and India's Ramkumar Ramanathan in straight 6-2, 7-5 in the final at the Shenzhen Longhua ATP Challenger.  The title clash lasted one hour and 25minutes Hsieh and Yang earned 110 ATP points while Ramanathan and Elgin earned 65 ATP points.
Comments are closed.