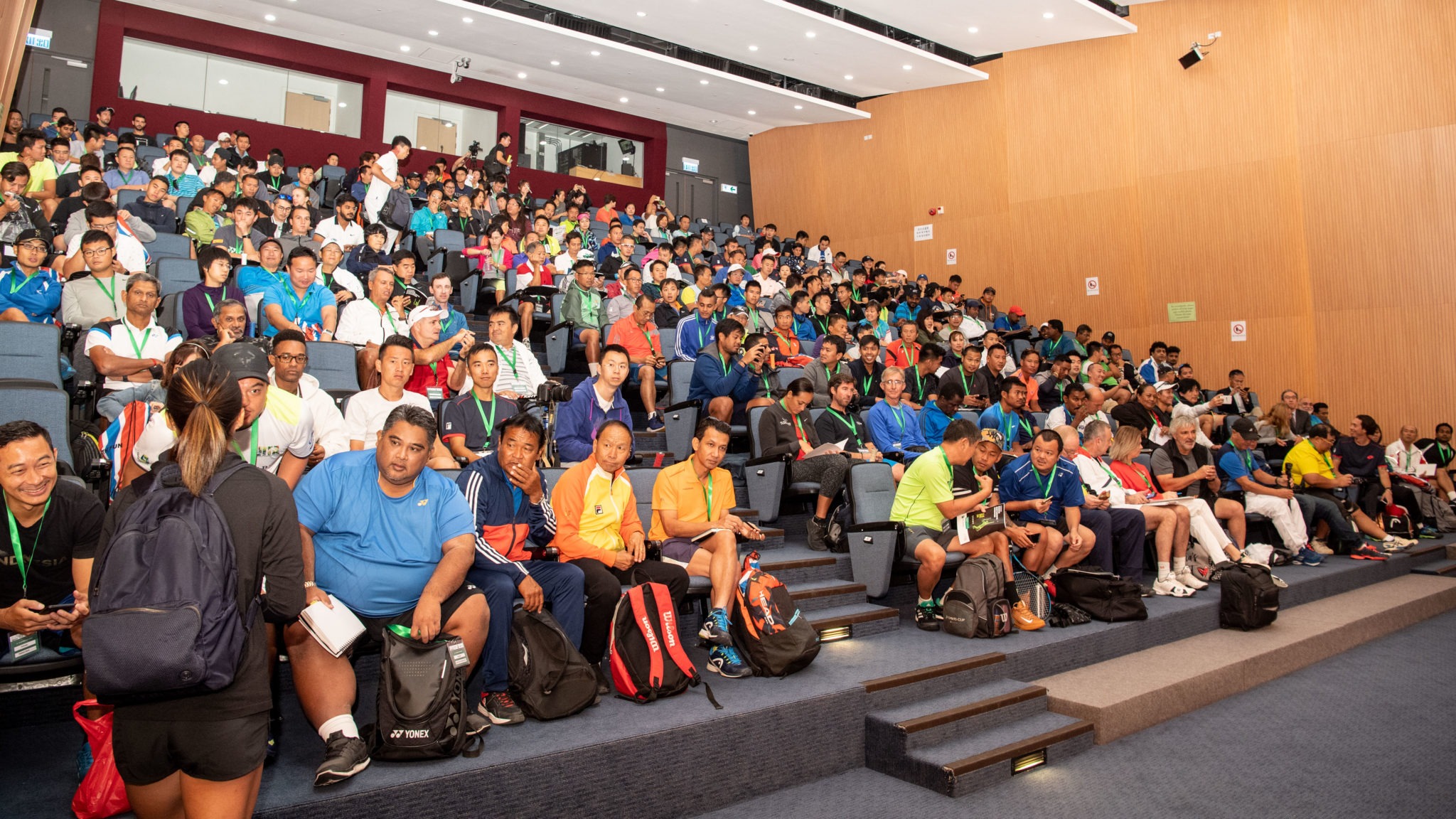 29th – 31st Oct
The 19th ITF Southern & East Asian Regional Coaches Conference was held at the Hong Kong Institute of Sport from 29th-31st October 2018.
Over 250 coaches from 29 nations were in attendance at the Conference, hosted for the first time in Hong Kong. Speakers included Jofre Porta, former coach of Rafael Nadal, Irena Chichmarova, Hayato Sakurai, Dave Miley, Belinda Colaneri, Frank van Fraayenhoven, Ranil Harshana, and many other regional speakers.
Presentations were given on topics as varied as variability in learning, considerations of coaching female players, concentration skills, overtraining, effective coaching techniques and case studies from nations with JTI programmes.
The 3 day Conference was followed up with a JTI Workshop and an ITF Regional Tutors course for coaches from around Asia.
Overall a great conference where ideas were shared among various coaches and discussions in regards to various technical aspects.