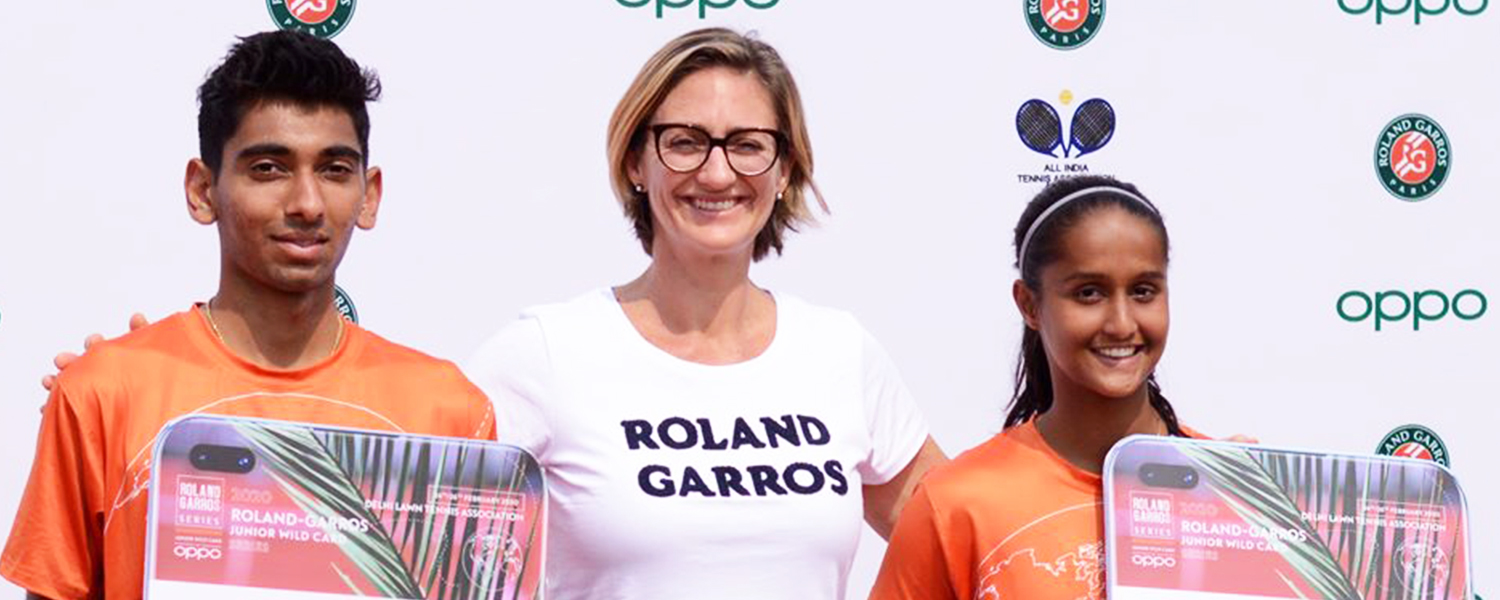 Rank outsider Vaishnavi Adkar asserted her fighting qualities to get past Sanjana Sirimalla 4-6, 6-4, 7-6(3) in the girls final of the Roland Garros junior wild card tennis tournament on the clay courts of the DLTA Complex on Wednesday.
There was no such contest in the boys final, as top seed Dev Javia exploded his way past Chirag Duhan 6-2, 6-1. With the experience of the Australian Open behind him, even though he could not feel the joy of winning in Melbourne, and a career-best rank of 54, the left-handed Dev, trained by coach Shrimal Bhatt, was easily the best player among the boys.
In the normal course, Dev may have been able to get into the Grand Slam with his world rank, but since he does not play the juniors much and attempts to focus on the men's circuit, this was an opportunity to stay in the hunt on the big stage.
The tall and wiry Chirag, who is coached by Gaurav Sharma in the Capital, did have the talent, temperament, technique and tenacity to tackle Dev, whom he had stretched to three sets in the ITF junior tournament in Chennai last year.
However, it was not his day, as he failed to put up a meaningful challenge.
Sanjana, who served better, fought back from the crunch to force the tie-break after Vaishnavi had failed to serve out the match at 5-4 in the decider, but erred more often than her opponent in the climax of the gripping contest.
Ranked 652 in the world among the juniors, Vaishnavi, who is coached by Kedar Shah, was understandably thrilled with her accomplishment. Vaishnavi was honest to admit that she was not sure of winning even her first round against Sarah Dev. She had won from being down 3-5 in the decider against Akanksha Nitture in the semifinals.
The Indian champions will compete in a play-off with other champions from Brazil, China and Mexico in Paris, on a round-robin format, in May. The champions from that event will get the wild card into the main draw of the Roland Garros junior event.
Multiple Grand Slam champion Mary Pierce, who had won the women's title in Roland Garros in 2000, presented the trophies and the symbolic boarding cards to the champions.
Comments are closed.