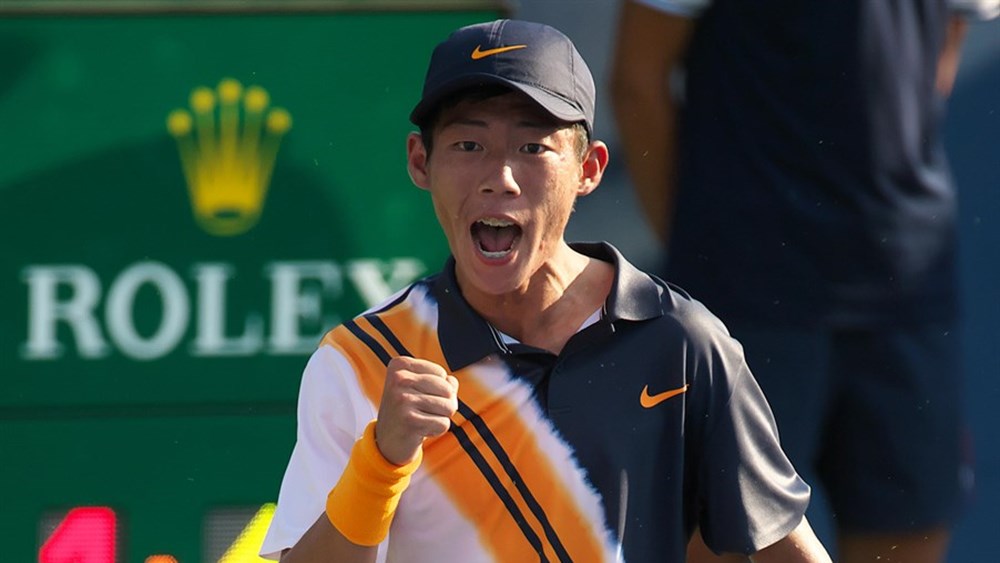 Tseng Chun Hsin of Chinese Taipei may have lost his standing as junior world No. 1, but he has equalled the record set by Czech Republic's Jiri Vesely for the most time spent at the top of the junior rankings since the introduction of the ITF Juniors Combined Rollover ranking in 2004.
Tseng waved goodbye to his junior career after finishing runner-up at the 2018 ITF Junior Masters in Chengdu and has spent most of the current season playing mens' ITF World Tennis Tour and Challenger tournaments.
Such was the scale of the 17-year-old's lead at the junior rankings summit that he retained pole position until Monday when he was overtaken by 2019 Junior Australian Open winner Lorenzo Musetti and Holger Vitus Nodskov Rune, who was crowned Junior Roland Garros champion on Saturday.
Vesely reached the top of the junior rankings on 3 January 2011 before winning the Junior Australian Open and retaining the No. 1 position for 52 weeks until 31 December.
This was the longest occupation of the top spot since combined rollover rankings were introduced in 2004 and Vesely, who proceeded to win Auckland-250 in January 2015 and secure a career-high ATP ranking of No. 35 in April of the same year, has held the record ever since.
However, Vesely's trailblazing act no longer stands alone. Tseng matched the feat after seizing top spot in the rankings following his Grand Slam triumph on the clay of Paris 12 months ago, remaining there from 11 June 2018 until 10 June 2019.
Tseng enjoyed a stellar 2018 and a matter of weeks after prevailing in the French capital he won on the grass of SW19 to become the first boy to win a Junior Roland Garros-Wimbledon double since Gael Monfils in 2004. He was also the first junior player since Belinda Bencic in 2013 to win back-to-back Grand Slam titles.
The right-hander, who shares an August birthday with Roger Federer, had started the year by finishing runner-up at the Junior Australian Open, while he also reached the semi-finals of the Junior US Open in September.
His exploits over the course of the year ensured he was named boys' ITF World Champion for 2018, although he was unable to attend this month's ITF World Champions Dinner in Paris due to it clashing with his High School graduation.
Tseng, who received $25,000 in early 2018 as part of the first wave of ITF International Junior Player Grants, navigated his way to the quarter-finals of his most recent tournament, M25 Hong Kong.
He also reached the semi-finals of M15 Sharm El Sheikh as a wild card entry in January and the quarter-finals of M15 Sharm El Sheikh and M25 Aktobe in February as a direct acceptance
Comments are closed.