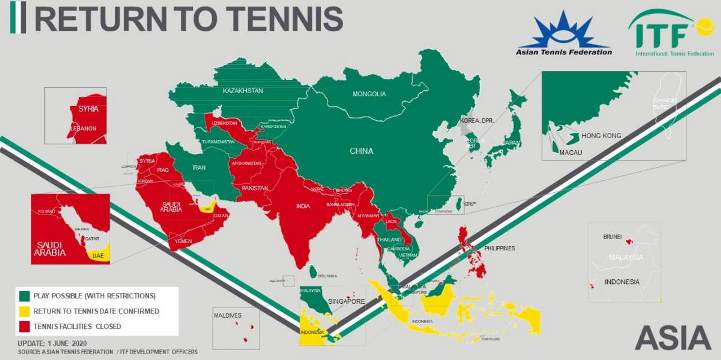 The following information has been compiled by the ITF/ATF with help from ITF Development Officers. As of 1 June 2020.
Please note:
This information relates to recreational tennis being permitted under the restrictions of the relevant national authority
National government guidelines have formed the basis of the information provided; nations may impose further regional restrictions not detailed here.
Players must follow any health and safety instructions put in place by the local authority; for example, this may include who you are permitted to play with, or restrictions regarding doubles
This information will be updated weekly.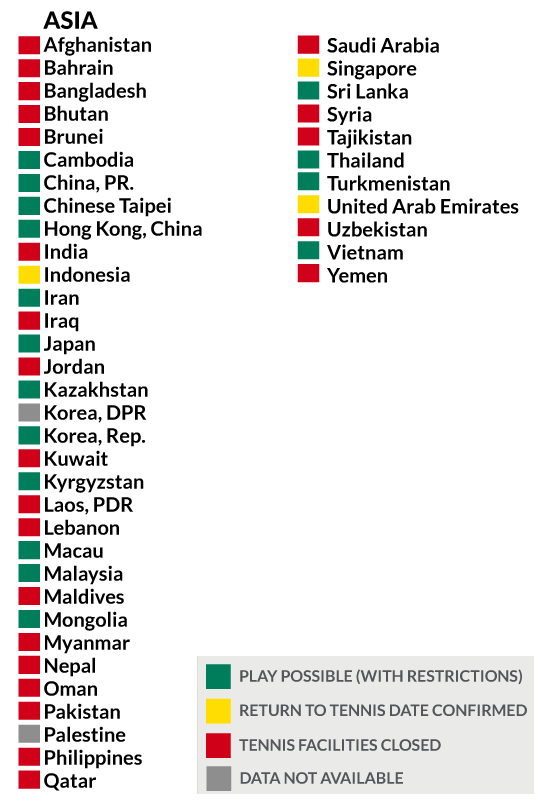 Comments are closed.