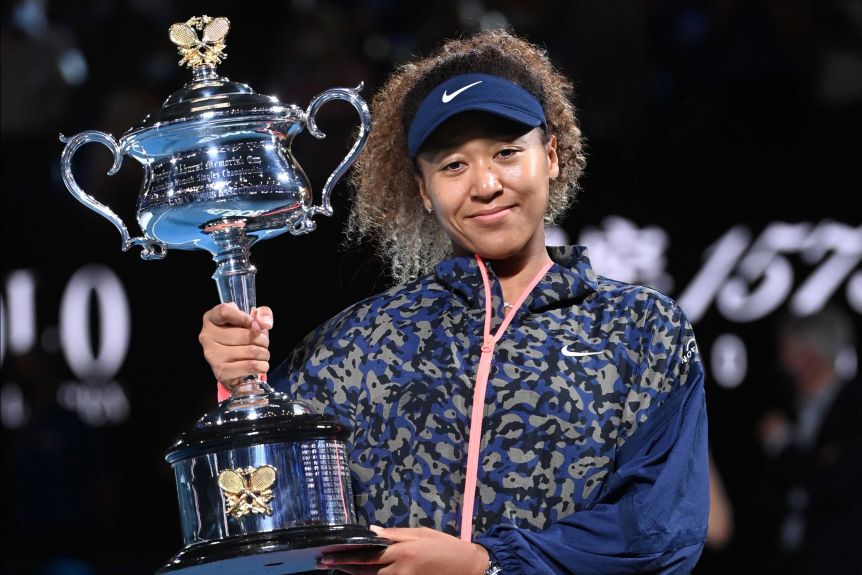 Japan's Naomi Osaka dismissed Jennifer Brady in straight sets to win the Australian Open in dominant style for her fourth Grand Slam title on Saturday.
Osaka edged a tight first set but controlled the second to win 6-4, 6-3 in 77 minutes in front of thousands of fans at Rod Laver Arena.
Third seed Osaka preserves her 100 percent record in Grand Slam finals after winning the 2018 and 2020 US Opens and the 2019 title in Melbourne.
"We played in the semis of the US Open a couple of months ago and I told everyone that you're going to be a problem," Osaka told Brady at the trophy presentation.
"And I was right. It's really incredible to me to see your growth over the past few months, it's really cool for me to see."
Incredibly, Osaka has only entered four Grand Slam finals so far, winning them all. No woman has done that in the Open era since Monica Seles. No man has done that in the Open era since Roger Federer. "I hope that I can have one grain of how their career has unfolded," Osaka said in the post-match press conference about that feat. "But you can only wish and you can only just keep going down your own path."
Osaka saved two match points in the fourth round against Garbine Muguruza before going on to lift the trophy.
She wore down fellow big-hitter Brady with consistency, and lifted her racquet above her face in a muted celebration of her win as the crowd roared.
The sweeping win confirms Osaka's status as tennis's leading light having brushed aside Williams in straight sets in the semi-finals.
She has won half the majors she's contested since beating Williams to win her first Slam title.
Naomi moved up one spot to second in the WTA rankings released on Monday following her success at the Australian Open.
Comments are closed.