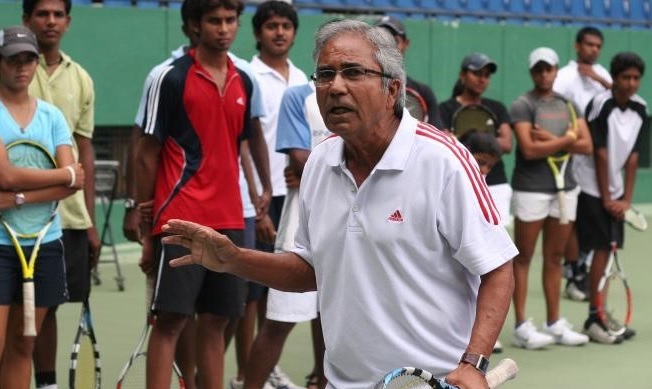 Akhtar Ali, a former Davis Cup coach and a legendary figure in Indian tennis passes away on Sunday due to multiple health issues. Akhtar Ali, father of India's current Davis Cup coach Zeeshan Ali, was 83 and breathed his last in Kolkata. Akhtar, whose coaching style emphasised on playing aggressive serve and volley game, shaped many Indian players, including the legendary Leander Paes and other famous players like Vijay Amritraj, Anand Amritraj, Ramesh Krishnan, Enrico Piperno and Somdev Devvarman. He was an advisor to Sania Mirza.
Born on July 5, 1939, Akhtar made his mark in 1955 when he became the National junior champion and reached the junior Wimbledon semifinals.
He represented India in eight Davis Cup ties between 1958 and 1964. He played alongside stalwarts like Ramanathan Krishnan, Naresh Kumar, Premjit Lall and Jaidip Mukerjea. He also coached the national teams of Malaysia (1968-70 and 1991-93) and Belgium (1980-84).
Akhtar, who was groomed by former Australian Davis Cup coach Harry Hopman, also played in the Wimbledon and French Open grand slam events. He was the winner of the Asian mixed doubles championship.
"Akhtar Ali was terrific as a coach both when I was a junior as well as coach of our India Davis Cup team. Always pushed hard n kept the team relaxed. He did great service to Indian Tennis. RIP dear Aktar. Sincere condolences to Zeeshan n his lovely family," the legendary Vijay Amritraj tweeted.
"One of the first times I threw up during practice was with Akhtar sir at the South club in the summer of 1999. He always gave it his best and taught us to do the same. RIP Akhtar Ali, legend of Indian tennis," tweeted by former Davis Cupper, Somdev Devvarman.
Comments are closed.