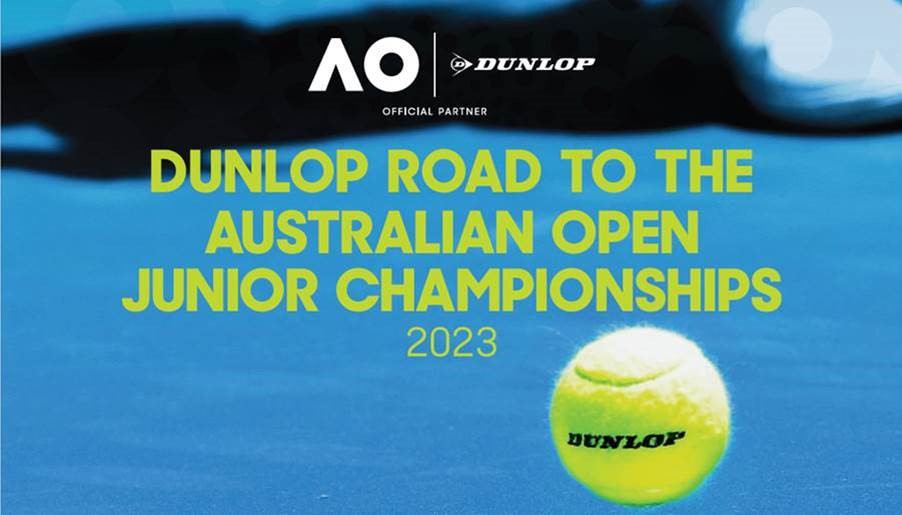 The 2023 Dunlop Road to the Australian Open Juniors, a co-organised event by Dunlop, the Australian Open ball partner, the Japanese Tennis Association (JTA) and Tennis Australia will once again be held in Yokkaichi, Japan from November 13 to 16, 2022.
16 boys and 16 girls will be invited from Asia/Oceania countries to enter and compete in the event.  The singles winner in each event will be awarded with a main draw singles wildcard into the Australian Open Junior Championships 2023.
In the past, players currently in the Top 100 on the World Tennis Tour Junior rankings will likely gain direct entry into the main draw.  Therefore, to promote to your best boys and girls currently outside of the Top 100 to enter the event via the below link
https://tatournaments.wufoo.com/forms/registration-2023-dunlop-road-to-ao-juniors
Please inform your players that they will need to enter by Monday 17th October 2022.
Please also note that in order to be eligible to play the Australian Open Junior Championships in 2023, please must be born after 1st January 2005.
To ensure there is representation from a number of Asia/Oceania countries, initially there will be a limit of players from one country to 2 players (2 boys and 2 girls).  Once entries close, this will be re-evaluated based on the players that have entered.  We would welcome your input on suggested players and official coaches that should be considered.
The tournament will offer multiple matches, with a round-robin format, followed by an elimination stage.
Hospitality is provided for players competing in the tournament. The first four nights are guaranteed during the round-robin event (November 11 to 14) and official practice day.  Breakfast in the hotel and lunch at the tennis courts will be provided.  Dinner expenses will also be supported.
The Japanese government no longer require a PCR negative certificate for those entering into Japan (if you are fully vaccinated).  We hope this would make things easier for your players and coaches to travel to Japan for the event. Three doses vaccination travellers will no longer need PCR negative certificate for entry into Japan on September 7 | Travel Voice
Thank you for your assistance in promoting the opportunity to your players.  Further event details are listed in the attached fact sheet (click here).  If you have any questions, please do not hesitate to contact the team at Dunlop Sports that will be managing the event in Japan.
Kohei Toda or Yusuke Nakamura
Email: dunloprtao@dunlopsports.co.jp
Warm regards,
ATF office
Comments are closed.